Move to Real-Time
Instant Production Tracking
From Predictive Production Process
Cormind – Sepex is an objective, reliable,prepared system that gives you real-time (yes, real-time) visibility into critical fields such as machine utilization and downtime; OEE, eliminates the bottlenecks quickly, increases capacity and maximizes efficiency.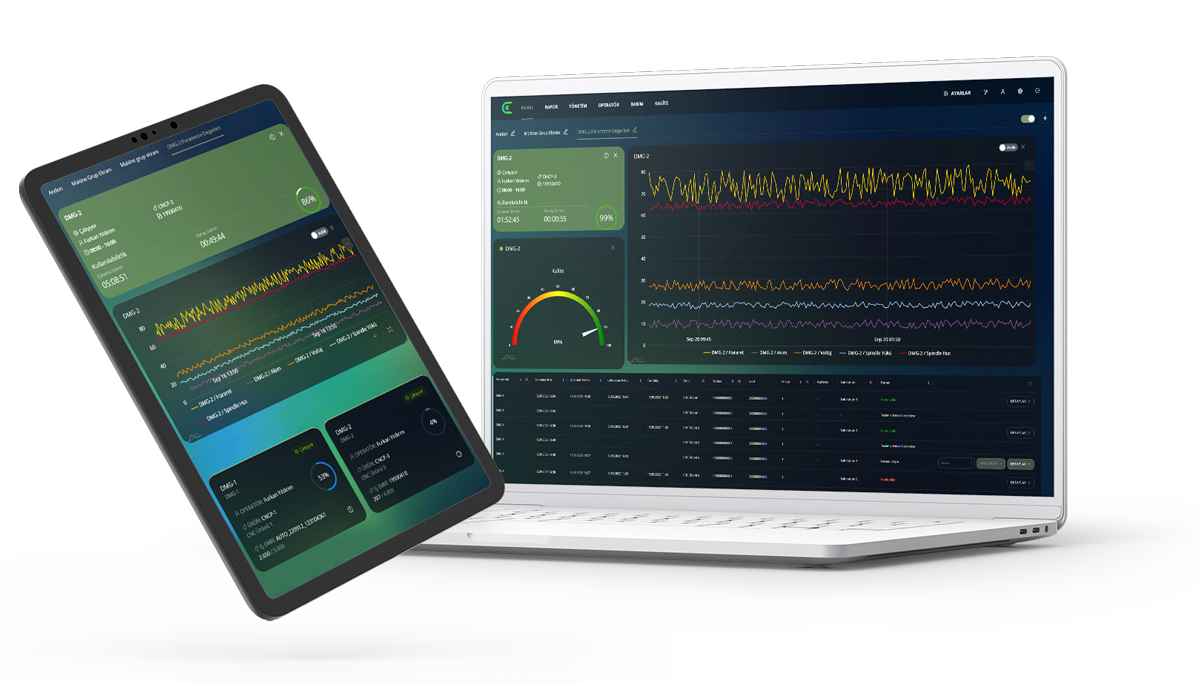 PLUG & PLAY
GET FAST DATA
Cormind – Sepex has a cloud-based solution that enables to the fast "self-installing" machine connectivity and the access opportunity to comprehensive production data instantly. There is an easier way with The Cormind to enable that decision-makers take an action with the correct data.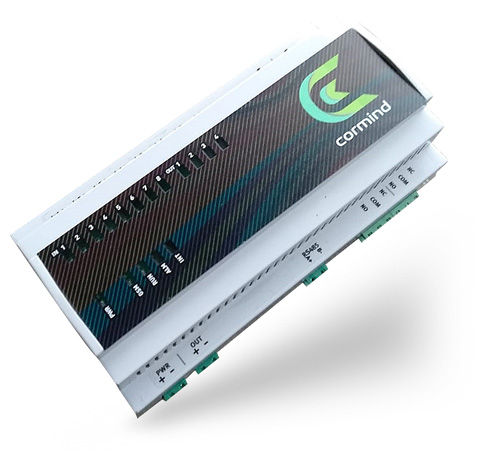 Let Cormind – Sepex works for your factory. You take your actions. More than 10% increasement of production efficiency from the first months; obtains the investment return in a few weeks, not months or years.

Collect, connect and contextualize the data automatically from the machines and operators.

Access to the comprehensive, real-time data securely – at the anytime and anywhere.

Powerful data visualizations enable to solve the problems quickly in your production.

Performing to the in-depth analysis of real-time and past data.

Vision of the production data helps to the determination of the strategies to improve the operational efficiency and process changement.

Operations can be monitored digitally under the control of operators, managers and supervisors with the vision data.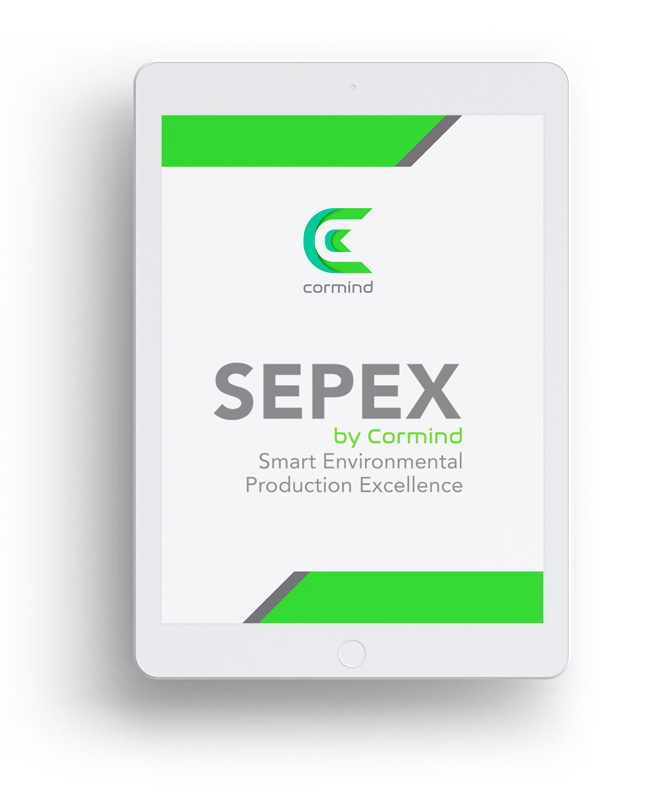 1. Real-time production:
Correct data with the fast and easy prepared dashboards and decision mechanisms
2. Detailed data analysis of production:
Calculation of the real lead-time on machine and product basis for long-term production processes
3. Optimize your production:
Control the production plan and capacity instantly after the comparison of the expected and incoming.
4. Reduce unexpected stoppage:
Controlling the instant alerts with their reasons and provide the increasement of the machine efficiency.
5. Follow-up of the whole production
Not only on the machine basis, Cormind – Sepex's management of the whole flow increases the factory efficiency end-to-end.
6. Quality management:
Management of the all processes with end-to-end can be monitored instant and quality stages. In this way, the machine set up can be adjusted instantly if it is needed. So, the objective process is managed by eliminating the manual processes.
7. Direct Plug & Play access to machines:
The most important abilitiy of the Cormind's CPR Device is that the plug-and-play universal machine connectivity and the data collection from PLC's supporting protocols which including MTConnect, Fanuc, OPC-UA, UMATI, Mitsubishi, Citizen, Haas, Heidenhain, Siemens Synumeric, Modbus and Ethernet IP. So, it supports the digital and the analog I/O to integration even the most tough equipment and the machines without standard connectivity options.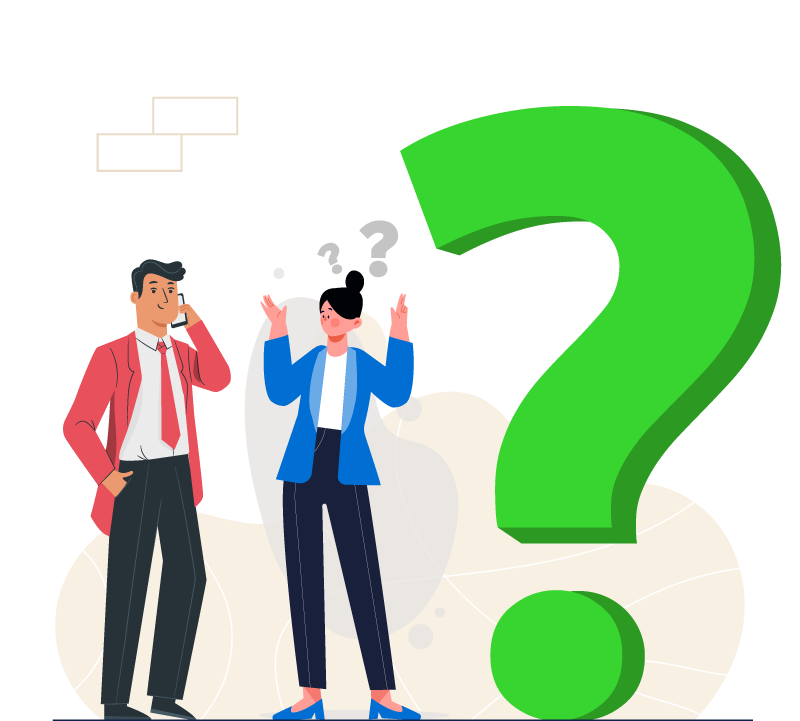 Are You Ready to Open Pandora's Box for Your Business?